Starter's Guide to e-lines
Start using e-lines to receive video calls.
What are e-lines?
An e-line is a personal and dedicated link that enables your team to receive video, audio, or chat calls from any online channel.
Similar to an email address or phone line, your unique e-line address can ring your pc, laptop, or mobile device as soon as someone online enters the address in a browser or clicks in the link from anywhere on the web. It's the fastest way to connect and the simplest way to engage.
In order to receive calls on the browser you need to: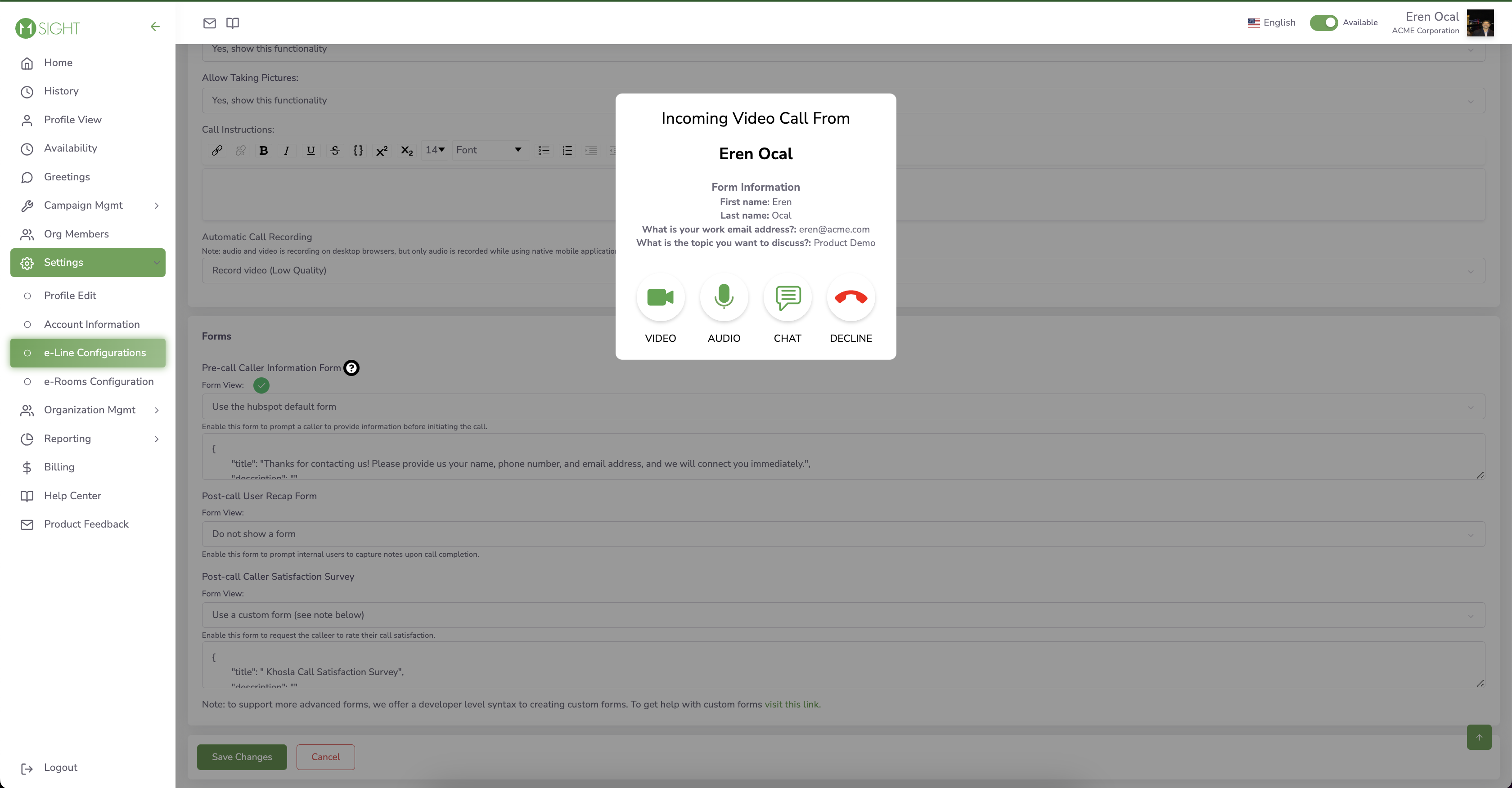 You can share your call link by embedding it on an image, text, by creating a QR code in Campaign Management or with the 11Sight Buttons.
Find and create call links
You can find your call links in several locations:
The Profile Button on your Profile Page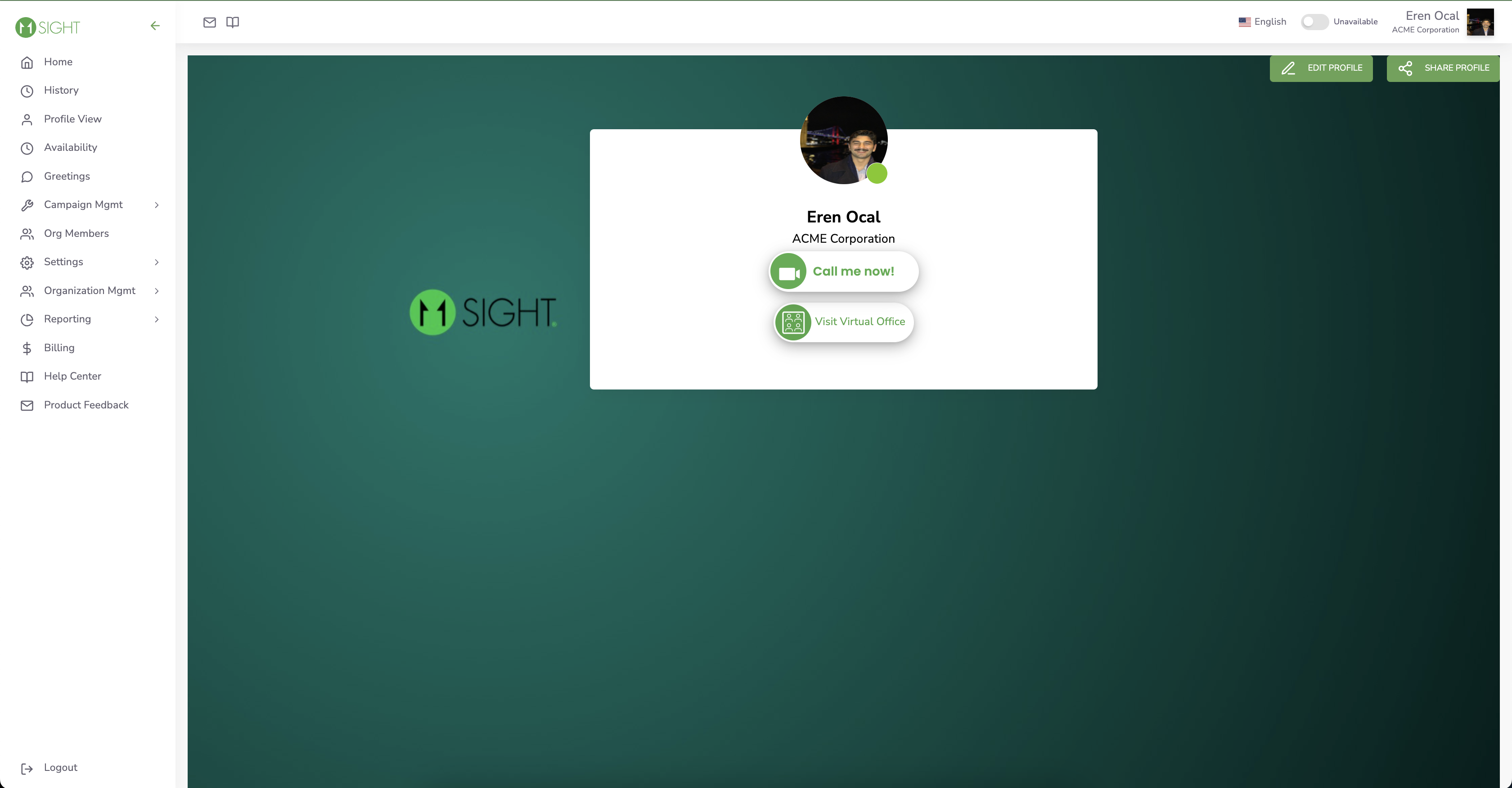 The Short URLs in Campaign Management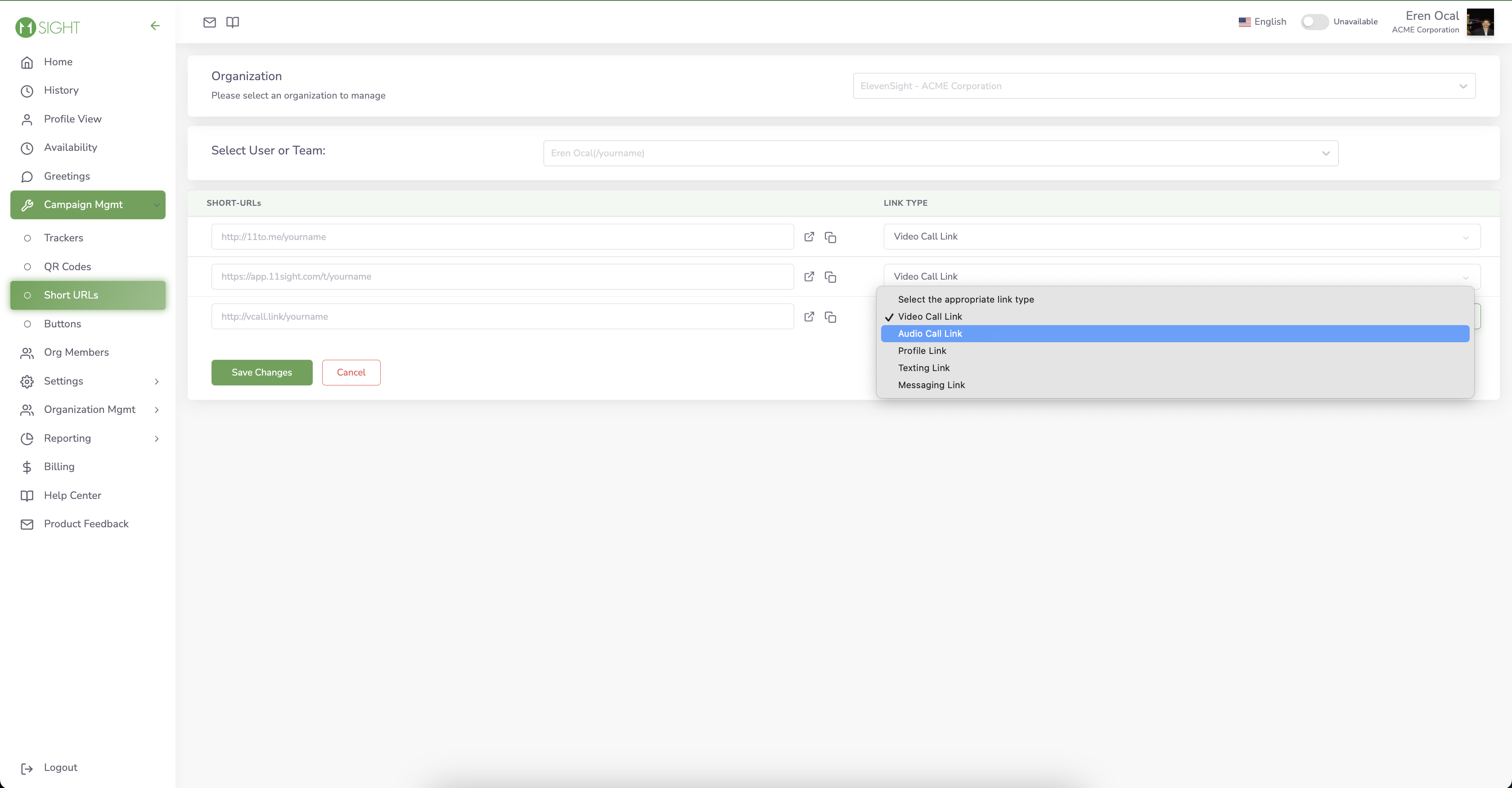 Trackers in Campaign Management
You can create Trackers and share them as one time links or embed them in your e-buttons.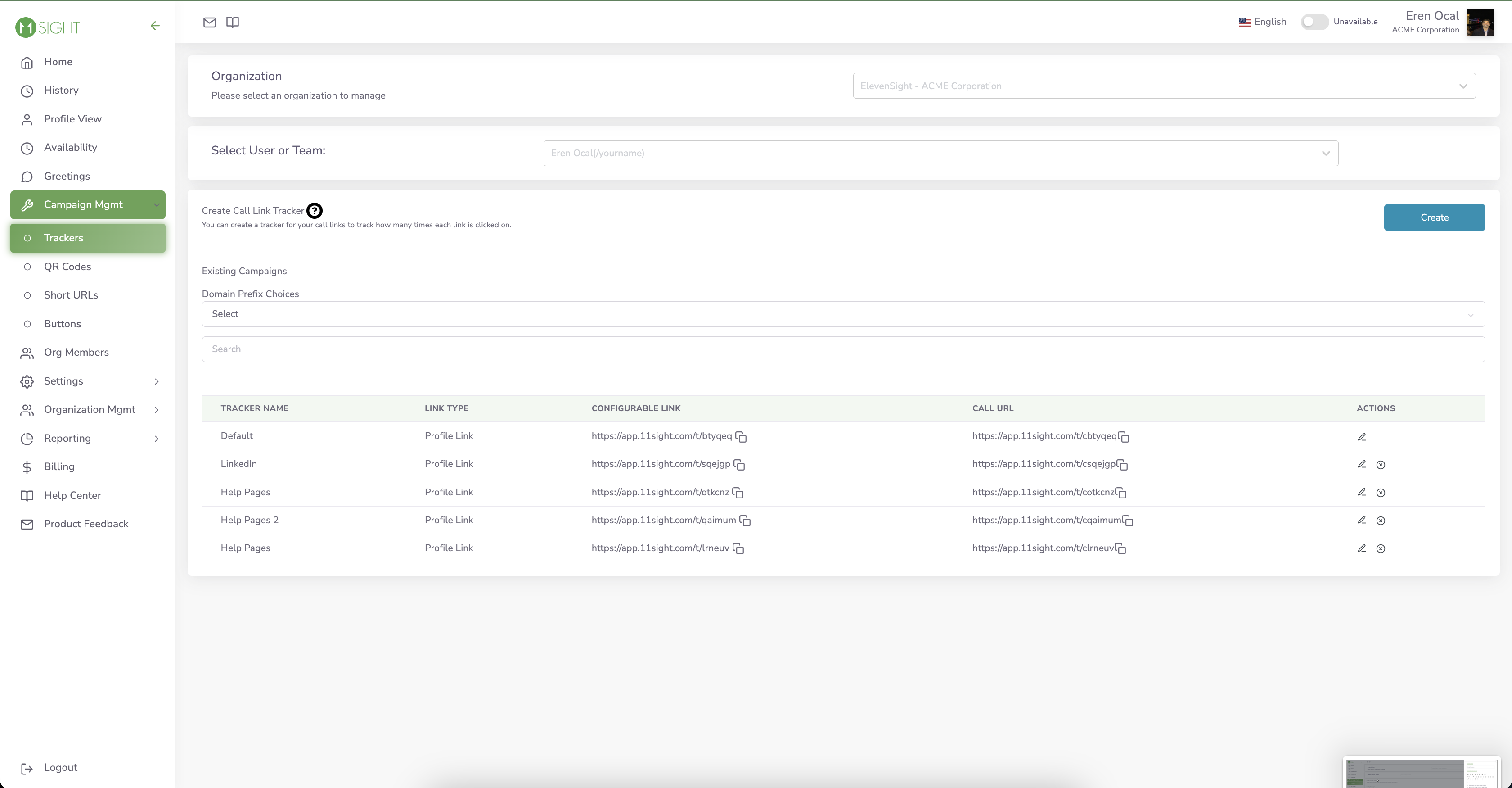 Embeddable e-buttons in Campaign Management