How to Customize the e-room Links
Step 1
On the side menu, navigate to Settings > e-Room Configurations.

You will see your Virtual Office and the Conference Rooms for your Organization.

You can copy the meeting room links, edit them or open them in a new tab under Actions.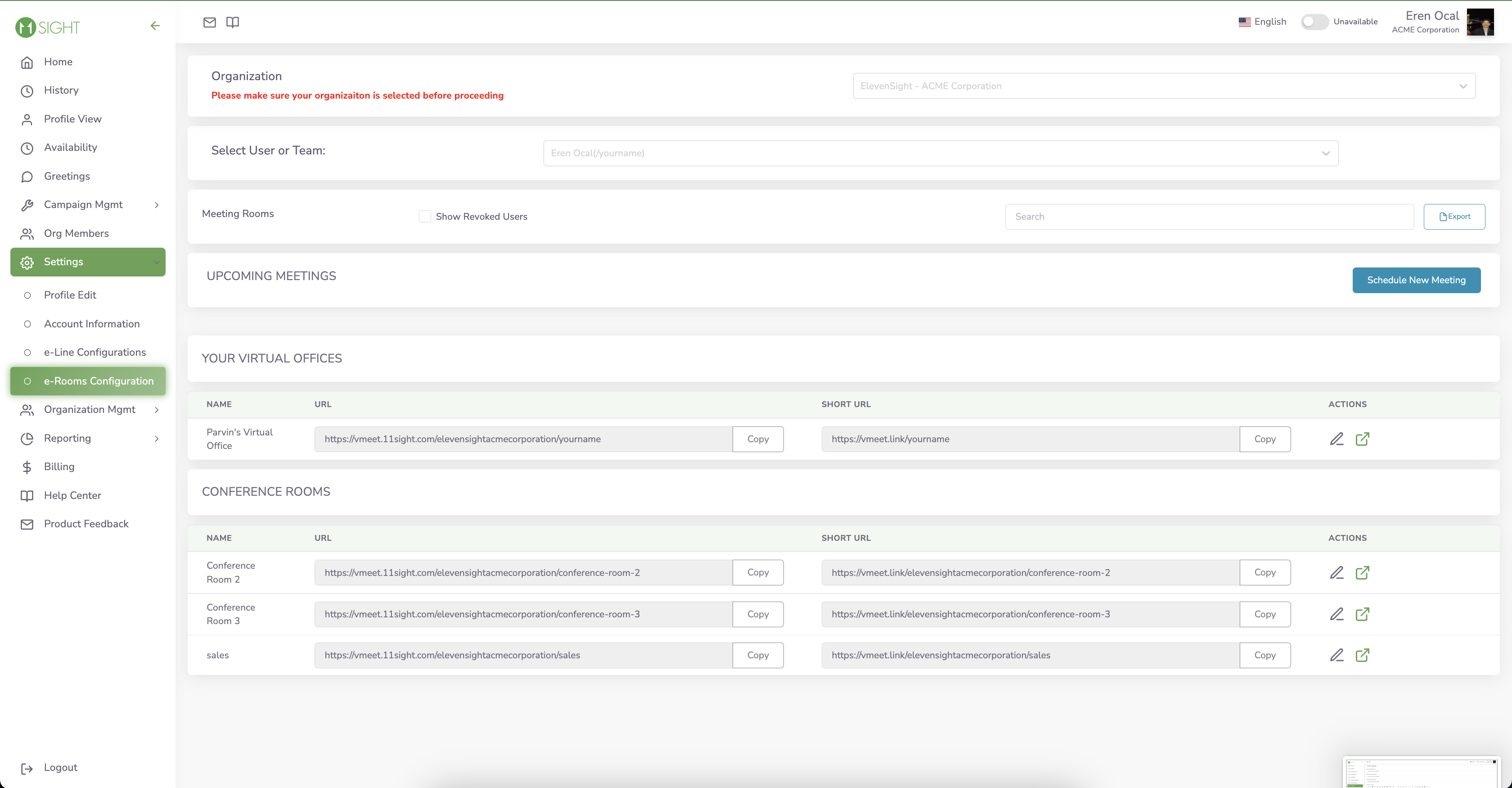 Step 2
To customize the link for your Conference Room click on the pencil icon under Actions and edit the name of the room.

When you edit the name for the Conference Room, the URL will be updated accordingly.

Here, you can also change the Background Color of the meeting room, disable the Pre-Meeting Screen, enable Participant Knocking Screen and configure a Meeting end page text.
Virtual office links can only be changed by updating your Profile Address. You can learn how to edit your profile here.