How to Customize Your Profile Page
Step 1
Navigate to your Profile from the side menu or by clicking on your name on the top right corner.

Click on Edit Profile.

Choose a profile photo to upload from your computer.

Upload your company logo.

Make sure to hit save at the bottom of the page!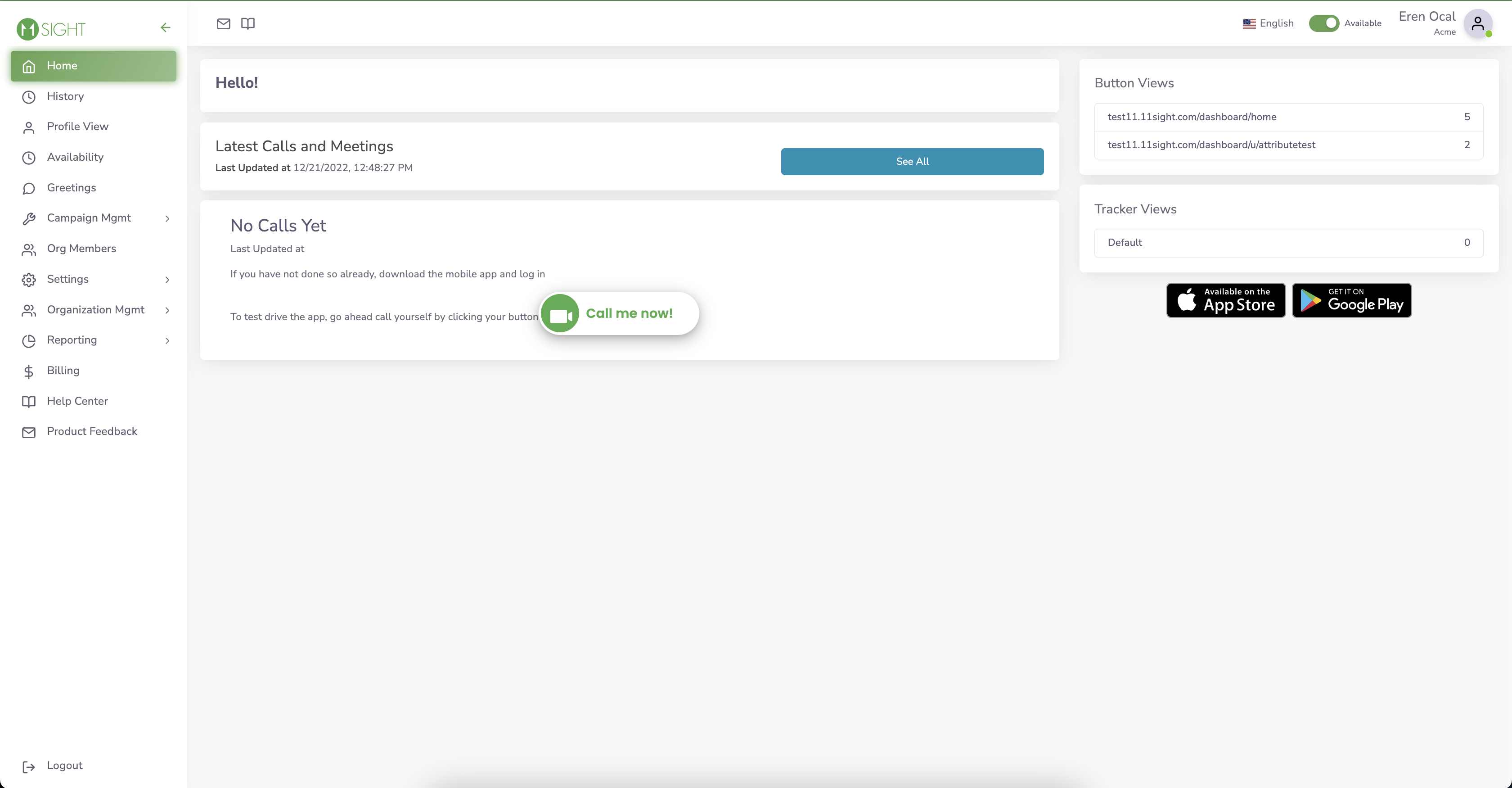 Step 2
As part of the service, we provide a public profile page.

To change the default public profile URL, enter your custom address in the Profile Address box and Save at the bottom.

URLs are first come first serve.
Your Profile Address is used to create your Virtual Office link, Short URLs and video call links.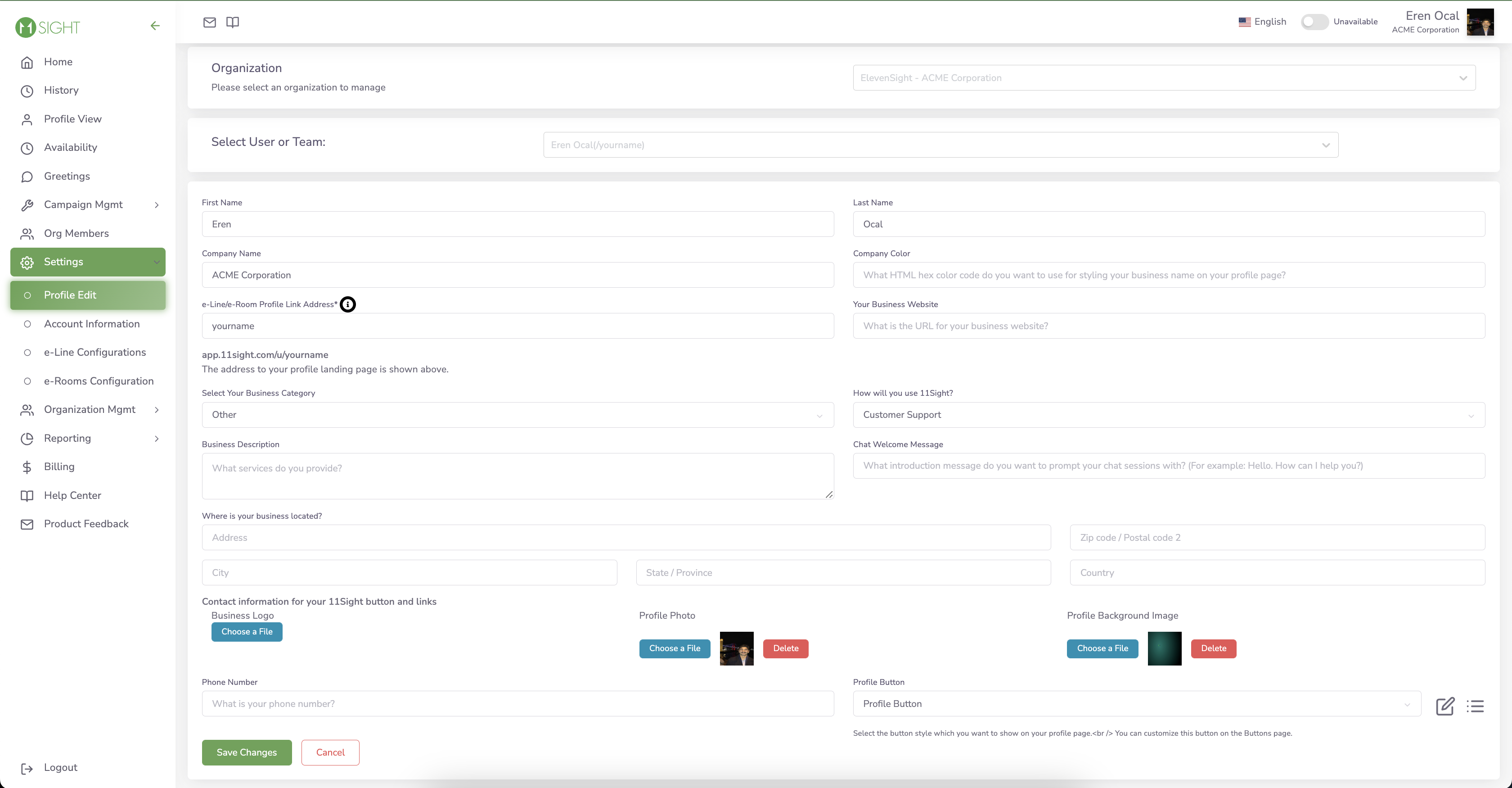 Step 3
Verify that your public profile is setup correctly by clicking "Profile" in the top menu of your dashboard.

The Public Profile page is hosted by 11Sight.