How to View User Call and Meeting History
Step 1
On the side menu, navigate to Reporting > User History.

Select a user from the dropdown list to see their call and meeting history.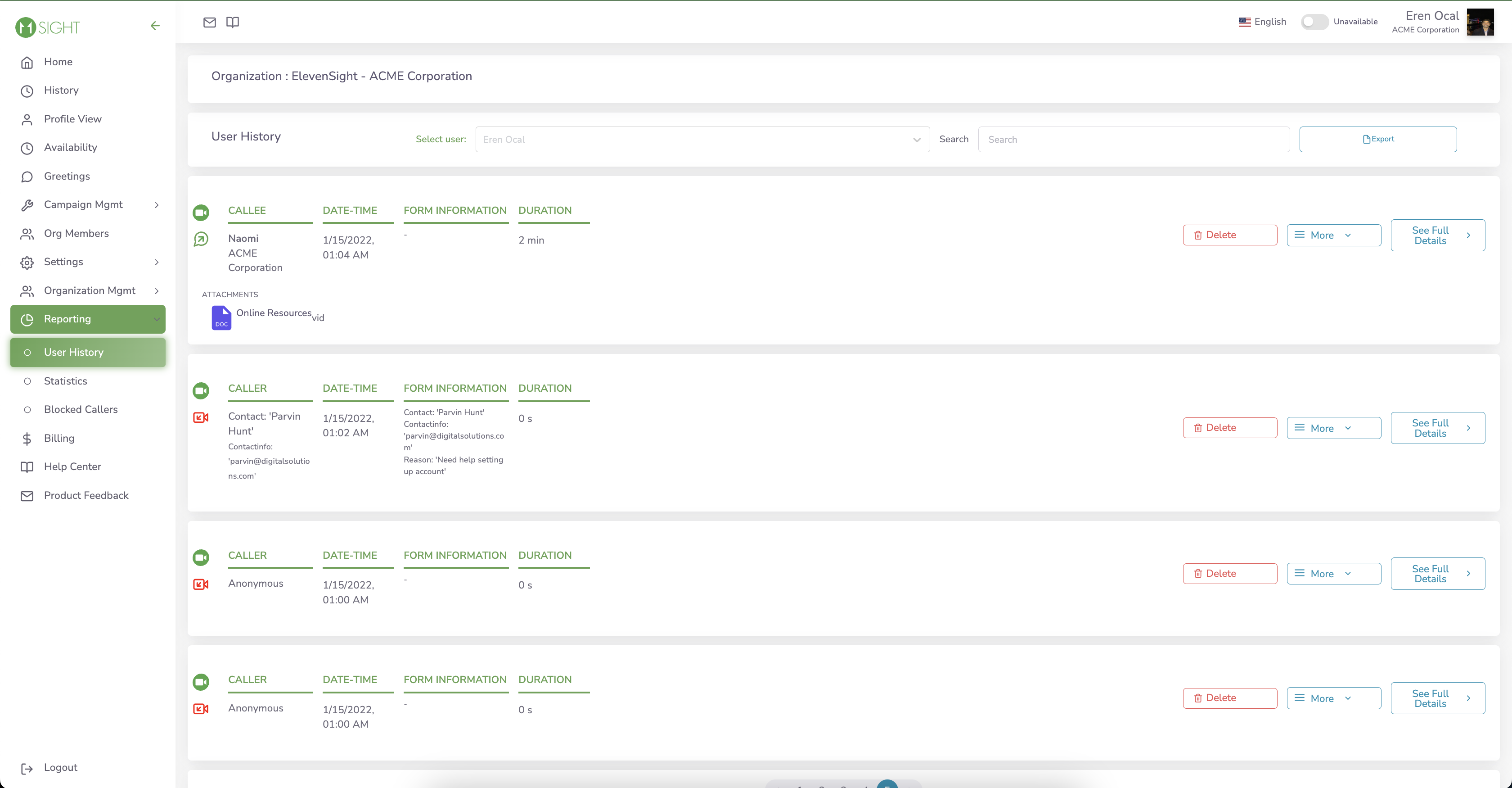 Step 2
Click on more on a call or meeting to access more information on it, such as chat history and recordings.

To view all the information for a call or meeting on a new page click on See Full Details.