How to Set Up Multi-Line Buttons
Multi-Line Button:
Expands into multiple options like departments, people etc. to choose from.

Each option can either be a User or a Team that calls multiple people.

Each option expands to allow the caller to choose video, audio, or chat.
Multi-Line Buttons don't take up a seat in your organization.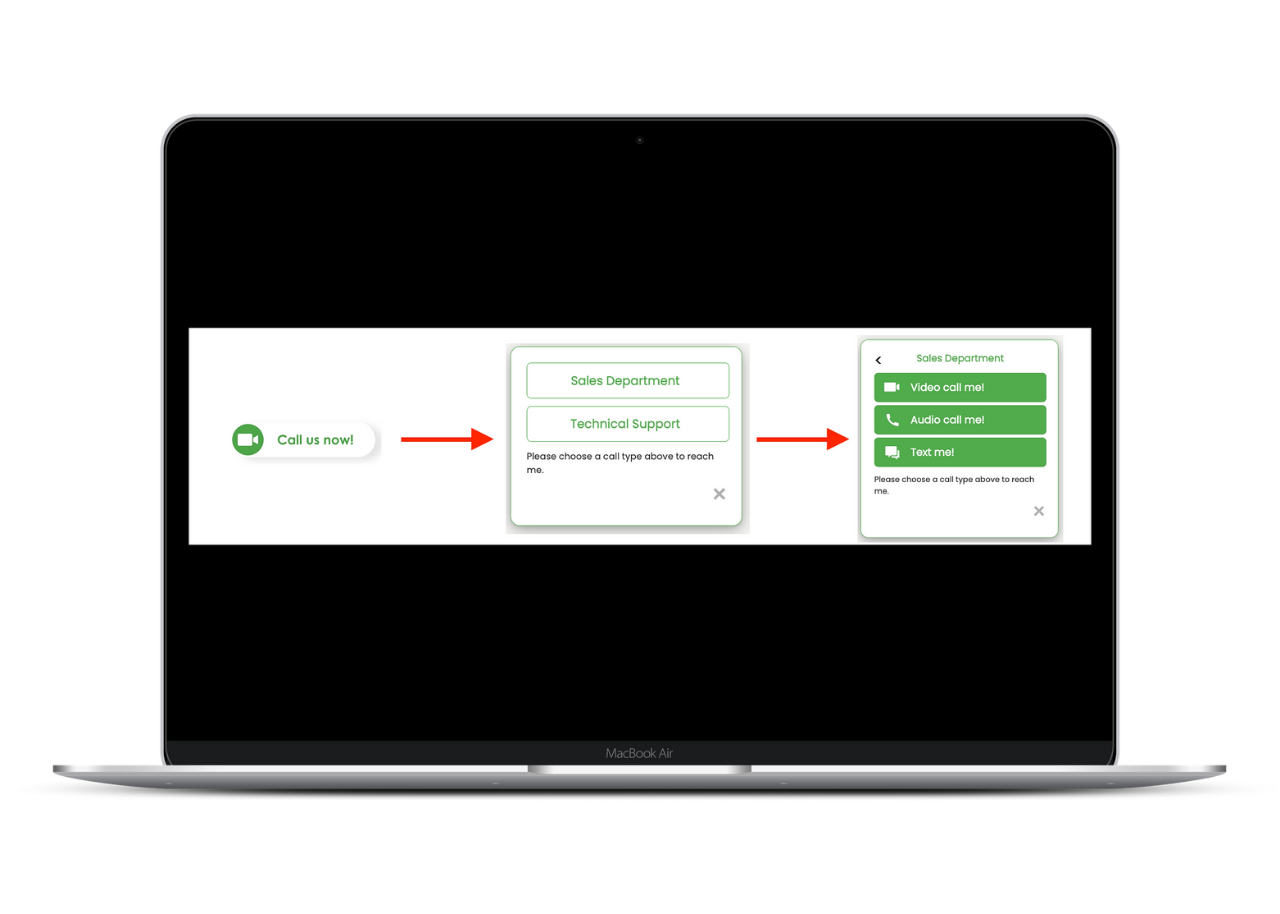 Multi-Line Button Setup:
Navigate to Organization Settings > Set Up > Multi-Line Button.

Click on +Create Multi Line.

Enter a name and an address for your button.

Select the Users or Teams you wish to display in the button. Click Save.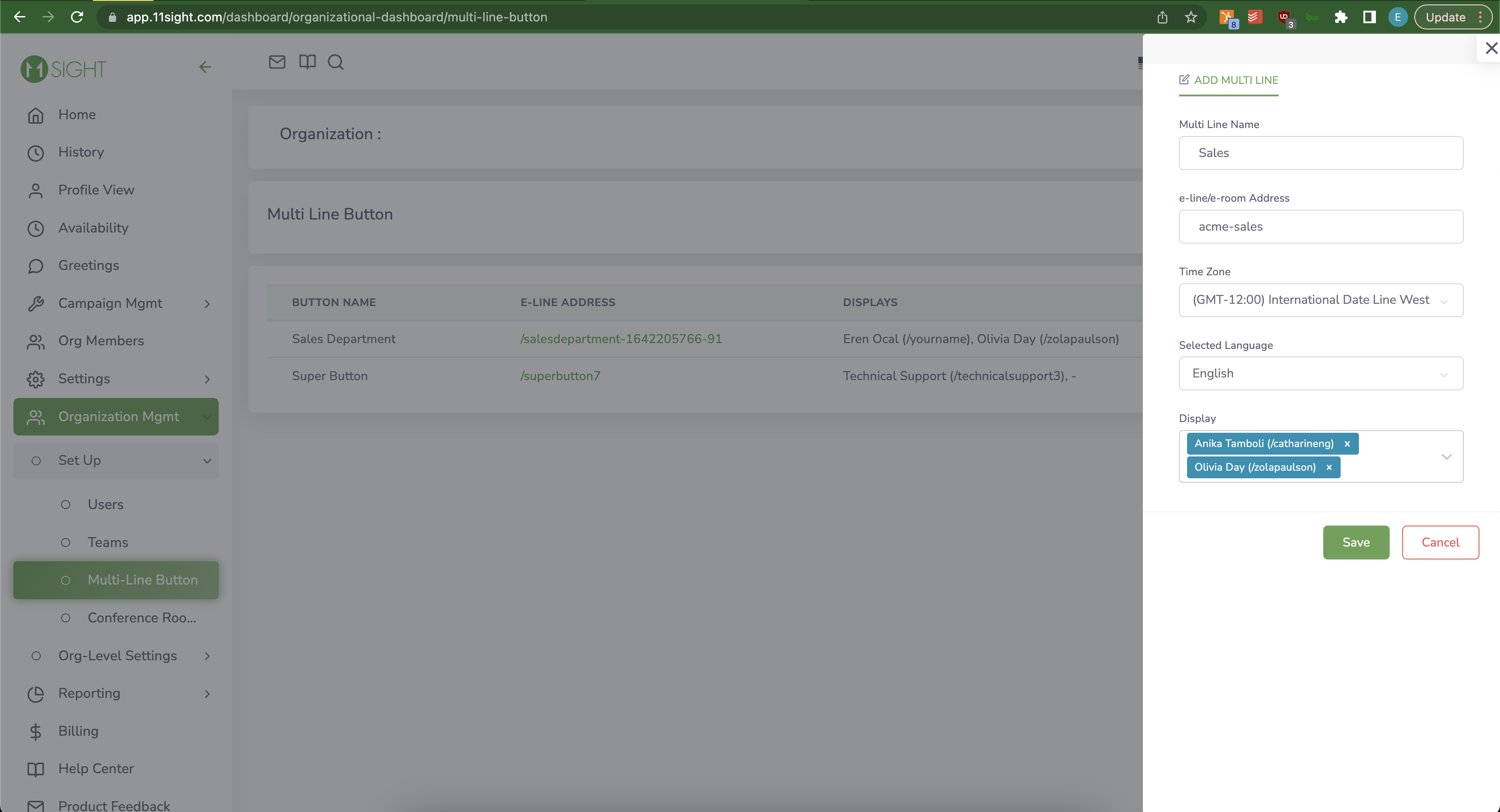 Actions
To get the button's embed code click <>.

Click on the pencil icon to configure your button's style.

Click on the connecting dots icon to edit the Users and Teams that will be displayed in the button.

Click on the cancel icon to revoke the button.