How to Set an Availability Schedule
Step 1
On the side menu, navigate to Availability.

You can quickly change your availability by switching the Current Status on and off from the top of the page next to your profile picture.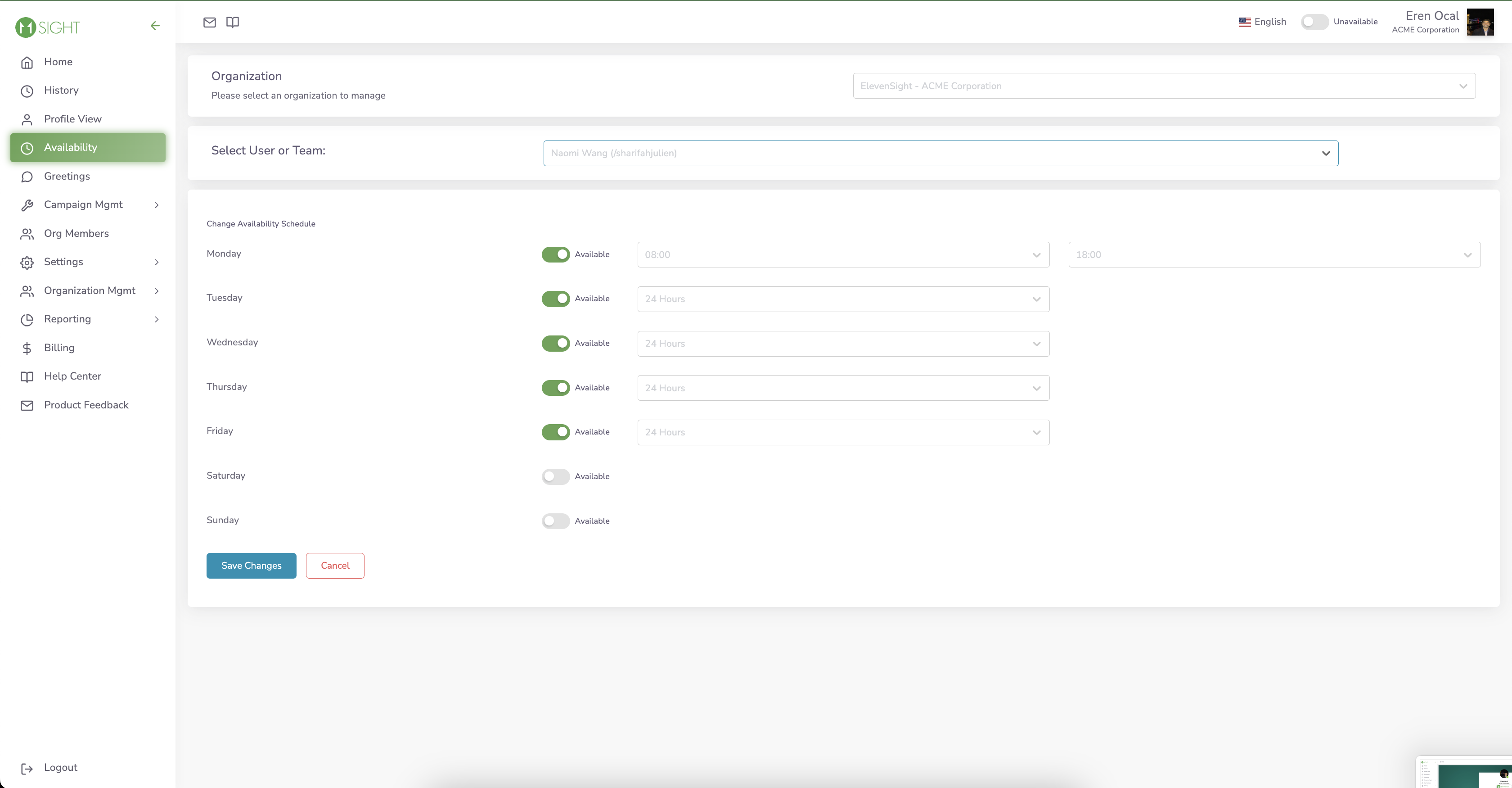 Step 2
You can choose to be unavailable to receive any calls by switching the availability off for a certain day of the week.

You can choose a "Start" and an "End" time for your available hours for each day.

You can also choose to be available "24 Hours" on certain days.