Step 1
On the side menu, navigate to Organization Management > Set Up > Users.

Click on the Revoke icon to revoke the user.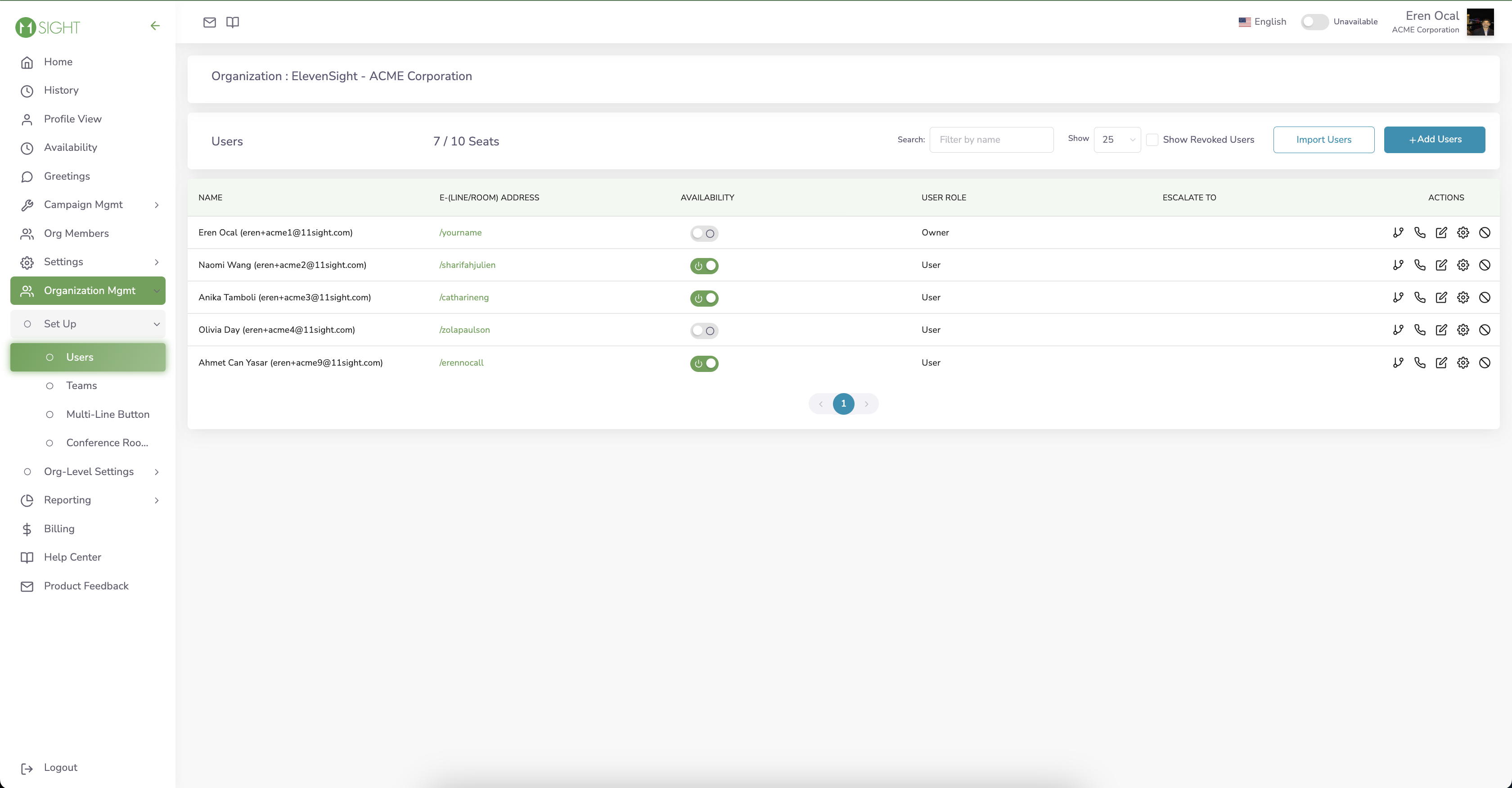 Step 2
You can view your revoked users and restore them by checking "Show Revoked Users" and then clicking on the revoke icon.

You can restore the revoked user by clicking on the Restore icon.