Step 1
On the side menu, navigate to Billing.

You will see your current Subscription information.

Click on Change Plan to start updating your plan details.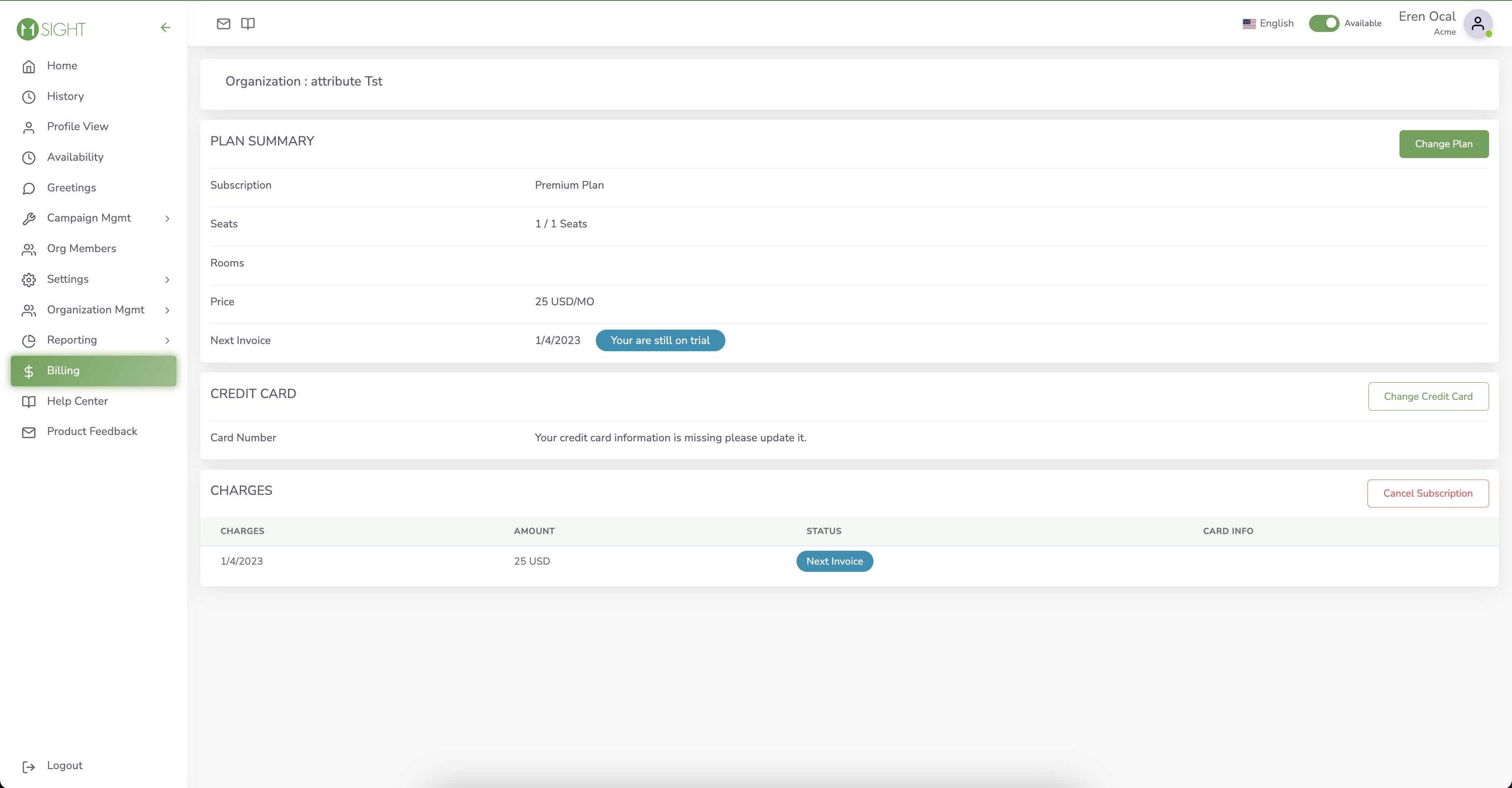 Step 2
You can change your plan type to get access to more or less features.

You can also change your billing frequency.

If you no longer need a user or need to increase your number of users, you can change the number of users here.
We don't allow choosing a number less than the current number of active users in your organization. Meaning, if you have 5 users you won't be allowed to choose a number below 5 on this page. Please revoke a user first from your users list.