How to Change Your Credit Card Information
Step 1
On the side menu, navigate to Billing.

You will see your current credit card information.

Click on Change Credit Card to start updating your information.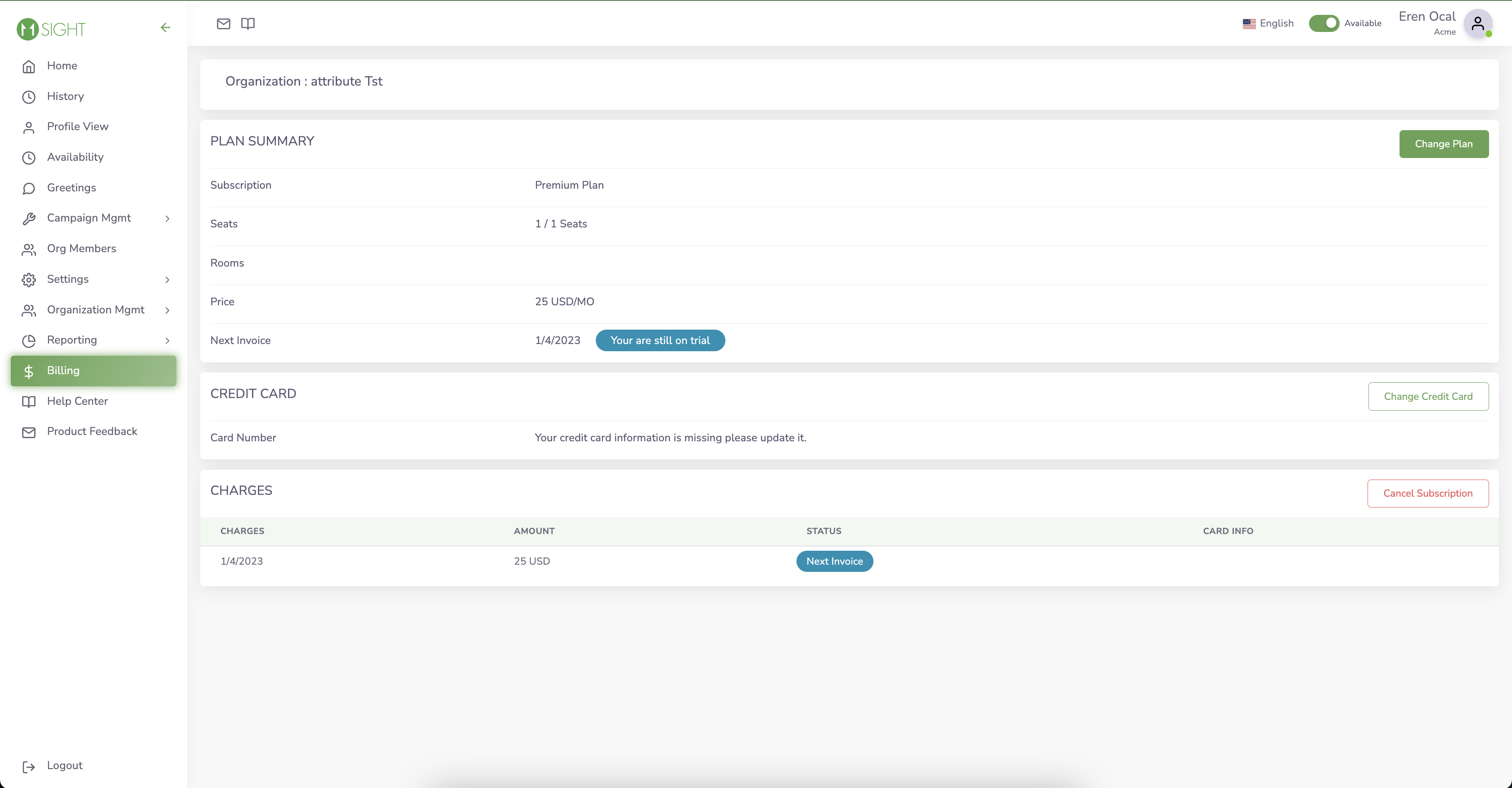 Step 2
Once you fill out your updated card information click on Save Changes on the right.

A recap of your plan information including the Billing date will be displayed on this page for your convenience.